In Memory
Patricia Diane Bailey (Huddleston)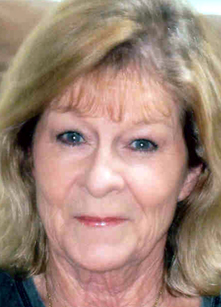 ODESSA-Diane Huddleston,60, of Ashboro, N.C., formerly of Odessa, died at her home on Thursday, March 20, 2008. She was born in Odessa on August 27, 1947 to Edgar James and Glenda Faye Warren Bailey. She was reared in Odessa, was a graduate of Odessa High School and attended Odessa College. She was a longtime member of the Odessa Bowling League. Married to Johnny Huddleston in Odessa on March 20, 1976, he died September 10, 1995. Diane moved to Asheboro, N.C. in 1999.
She is preceded in death by her parents, sister, Brenda Darlene Davis, and her brother, Gary Martin Bailey.
Survivors include her children, Kim McMahonof Asheboro, N.C., Todd McDonald and his wife, Michelle of Odessa, and Heaather Shore of Asheboro, N.C,; her grandchildren, Cody Standifer and wife, Monica, Jayson McDonald, Tanner McMahon, Jag McDonald, Walker Shore and Bailey Shore,and great-grandchild Aiden Standifer.
Visitation will be 6 p.m. to 8 p.m. Wednesday, March 26, 2008, at Sunset Memorial Funeral Home. Funeral services will be 2 p.m. Thursday, March 27, 2008 at the Chapel of Sunset Memorial Funeral Home with Griffin Jones of Crossroads Fellowship officiating. Burial will be at Sunset Memorial Gardens Cemetery.
Published Wednesday, March 26, 2008 in the Odessa American.