In Memory
Randall Bryan Echols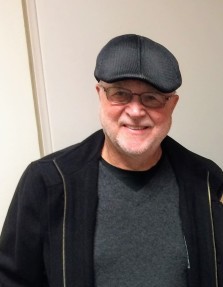 Randall (Randy) Bryan Echols of Beaumont, Texas, passed away peacefully January 28, 2018, surrounded by his children.
He was born September 2, 1946, in Victoria, Texas, to parents Seth (Bryan) and Lila Echols and graduated from Odessa High School, where he played football. Randy was a proud graduate of Texas A&M University, obtaining a Chemical Engineering degree. He was an employee of Firestone Polymers in Orange, Texas, for over 20 years. Randy was a loyal Dallas Cowboys fan.
Randy was one that was always dependable and there for everyone, no matter what. He was strong, devoted, and a funloving father, brother, uncle and grandfather "Pop." He enjoyed his affiliation with Junior Achievement and his service as secretary for his bible fellowship class along with golf, football, and most of all, his granddaughters. Randy had a great passion for giving and found the most joy in serving those in need.
He was preceded in death by his parents, Seth (Bryan) and Lila Echols.
His survivors include his brother, Richard Echols and wife Barbara of Conifer, Colorado; daughter, Cortney Echols of Frisco, Texas; son, Colin Echols and wife Laurie fo Beaumont, Texas, and their children Adison Grace and Audrey Kate; and a niece, Katie Brinkley and husband Ron of Rogers, Arkansas.