In Memory
David Wesley Grimes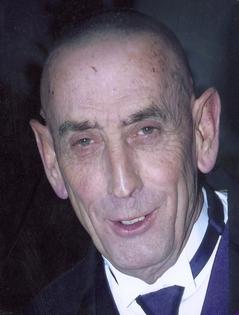 Ardmore, Oklahoma-Services for David Wesley Grimes,65, will be at 1:30 p.m. Monday, February 20, 2012, at Christ Community Church with Reverend Tim Lehman officiating; Military Honors will be provide by the U.S. Navy.
A time of visitation and support for the family and friends will be Sunday afternoon from 2 to 4 p.m. at Harvey-Douglas Funeral Home.
The son of Orville and and Thelma Brown Grimes, David was born November 20, 1946 in Odessa, Texas, amd passed away Wednesday, February 15, 2012, at this Ardmore residence following an extended illness.
A graduate of Odessa High School in 1965 David joined the U.S. Navy and served until being honorably discharged in 1976. He and the former Carol DeGarcia were married September 30, 1967 in Vacaville, California.
David worked for Texas Instruments for a time before beginning this career with Michelin Tire Company. He started in South Carolina and transferred to Ardmore in 1991. he retired in 2011 with 30 years of service. David was a member of Christ Community Church.
David is survived by this wife, Carol of the home; daughters, Rebecca Grimes and Jacquie Miller and Katy Spurgeon and her husband, T.J. all of Ardmore, and Jessica Smith and husband, Mike of Jacksonville, Fla; sons, Clay Grimes of Jacksonville, Fla. and Edward Grimes and his wife, Kris of Oklahoma City, Okla.; his sister, Patti Ellebracht of Harper, Texas; and 10 granchildren, C.J. Grimes, Carly Grimes, Garrett Smith, Kyla Miller, Sev Grimes, Gavin Miller, Chloe Miller, Hunter Smith, Kayne Spurgeon and Tessa Spurgeon.
his parents; and a brother-in-law preceded him in death.
Memorials may be may to the Helping Hands Ministry at Christ Community Church.
Services will be conducted by Harvey-Douglas Funeral Home and Crematory. Condolences may be made on line at www.hdouglasfuneralhome.com.