In Memory
Sandra Diane Hollis (Eudy)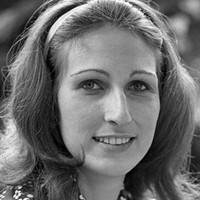 Diane Eudy of Little Rock, Arkansas, passed over into spirit February 26, 2013, after a prolonged illness. Born December 14, 1946, to Charles James Hollis and Dorothy Jane Nabors in Odessa, Texas, Diane was a consummate pianist and craftsperson, loving mother and cherished friend.
Diane graduated from Odessa High School in 1964. During her professional years, multi-talented Diane performed in Hollywood with the Dan Blocker Singers and after moving to Arkansas in 1969, worked as a professional accompanist and bookkeeper. Following her dream, she graduated from the University of Arkansas Medical Center with a BS in Nursing in 1990 specializing in oncology nursing.
Diane, dogs and children were all naturally drawn to each other. She loved teaching children how to play the piano and sing harmony. Christmas was one of her favorite holidays, and she received great joy from arranging and directing children's and women's choirs.
She was preceded in death by her mother, father and younger sister, Debbie. She is survived by her daughter Tara Llewellyn, son-in-law Lynn Llewellyn and grandchildren, Joshua age 11 and twins, Madelyn and Emily, age 5 – all of Bentonville, Arkansas; brother Charlie Hollis of Midland, Texas; as well as by several nephews and nieces and a host of close friends in Little Rock. Diane will be dearly missed.