In Memory
Richard Lloyd "Dickie" Mayfield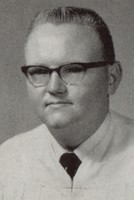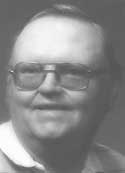 Richard Lloyd "Big Un" Mayfield, 58, of Odessa, passed away Saturday, April 16, 2005, at the Hospice House.
He was born Feb. 2, 1947 in Abilene to R.M. and Beatrice Mayfield. He graduated from Odessa High School in 1965. He served in the National Guard. On March 9, 1967, he married Susan Buckaloo. He enjoyed spending time with his family. He loved sports and coached children's baseball and basketball teams. He loved the outdoors and enjoyed hunting and fishing. He worked for the Texas State Highway Department for 26 years, retiring in December 1991. He joined the Grandview Lions Club in 1988 and was an active member until his health would not allow him to participate. HE attended Life Unlimited Church. He is preceded in death by his parents, and sister, Betty Fairchild.
He is survived by his wife, Susan Mayfield of Odessa; sons, Richard Mayfield and wife, Teresa, and Timothy Mayfield, both of Odessa; daughters, LaVonda Howell and husband, John, of Llano, and Billie Terry and husband, Jason, of Odessa; sister, Christine Scott of Midland; four grandchildren, Richard Dohrer, Chad Mayfield, Blake Terry and Skylar Mayfield; uncles, Arthur Waldrop and Bill Waldrop; aunt Ruby Smith; father-in-law and mother-in-law, Goerge and Vera Buckaloo; and several brothers-in-law and sisters-in-law, nieces and nephews.
Funeral services will be at 11 a.m., Wednesday, April 20, 2005, at Hubbard Kelly Funeral Home Chapel with the Rev. Don Palmer officiating. Military graveside services will follow at Sunset Memorial Gardens Cemetery under the direction of VFW Post 4372.
The family would liketo thank, Doctor R. J. Patel, Doctor Khandelwal, Doctor Larry Oliver, the staff at the Permian Basin Dialysis Center, Nurses Unlimited and the Hospice House. Memorials may be made to the West Texas Cancer Center by the Permian Basin Dialysis Center.
May God bless all who supported Richard and his family throughout his lengthy illness.
Services under the direction of Hubbard Kelly Funeral Home.
Published in the Odessa American, April 18, 2005.