In Memory
Katherine Ann Wright (Flowers)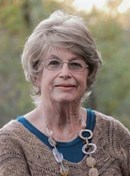 ODESSA - Katherine Ann
Wright
Flowers, age 69, went home to be with her Lord and Savior on June 13, 2017 in Odessa, TX.
Family and friends Visitation will be from 6:00-8:00 pm, Thursday, June 15, 2017 at Sunset Memorial Funeral Home.
Services will be at 4:00 pm, Friday, June 16, 2017 at the Lutheran Church of the Risen Lord at 1603 N. Grandview Ave, Odessa, TX with Ron
Harrison
officiating.
Kathy was born on September 29, 1947 to Jim and Paula Wright in Odessa, TX. She graduated from Odessa High School in 1965 and the University of Texas of El Paso with a Bachelor Degree in Education. She married Charles Thomas Deason and they have one daughter together, Angela Shereé Webb. She later married Emmett D. Flowers in March of 1978.
Kathy was a lifelong teacher, beloved by students, parents and faculty alike. She enjoyed teaching special education students for several years before transitioning to 3rd grade at Dowling Elementary, where she touched so many lives for 30 years until her retirement. She loved teaching so much that she returned to St. John's Episcopal School for 8 more years, blessing many more lives. She was also a very active member of the Lutheran Church of the Risen Lord for 40 years. She served for many years as director of children's ministry, music ministry, the bell choir and church counsel.
Kathy is preceded in death by her parents Jim and Paula Wright and her beloved husband Emmett O. Flowers.
She is survived by her daughter, Angela S. Webb; grandchildren, Tori and Jonah Hatfield and her great grandson, Holden Hatfield all of Odessa.
In lieu of flowers the family suggests that donations be made to St. John's Episcopal School to the Kathy Flowers Memorial Scholarship Fund.
Arrangements are entrusted to Sunset Memorial Gardens and Funeral Home. To send family condolences please sign her guestbook at
www.sunsetodessa.com
.
Published in Odessa American on June 15, 2017