In Memory
Charles Rayford Moore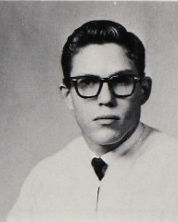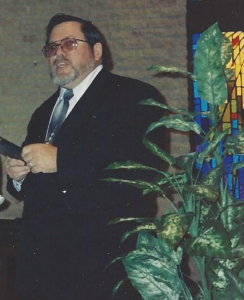 Charles Rayford Moore, age 68 of Floresville, Texas, passed from this life on Monday, September 28, 2015 in San Antonio. He and his twin brother, Karl, were born in Gainsville, Texas on February 17, 1947 to the late Charles Richard and Doris (Clegg) Moore. Charles was disabled from his service in the Air Force where he had served 10 years. He served stateside and in Italy. He was a ordained minister and also a member of the American Legion. He was a 1966 graduate fo Odessa High School, but identified with the OHS class of 1965.
He married Peggy Atkinson in Odessa on July 11, 1966. They were the parents of three daughters, Tabita, Tashia and Rayann and the grandfather to three grandchildren. Besides his wife, daughters and grandchildren, he is survived by his brothers, Harold of Odessa; twin brother, Karl of Gordonville; Loyd and wife, Elaine of San Angelo and Billy of Odessa. He was also survived by a sister-in-law, Sandra Sue Moore of Odessa. He was predeceased by his oldest brother, John A on January 25, 2015.
There will be a Visitation at the Castle Ridge Mortuary, 8008 Military Drive West in San Antionio on Sunday, October 4, 2015. Funeral services will be held at 10 A.M. at the Living Faith Church in Floresville, Texas on Monday, October 5, 2015 with internment at the Sam Houston National Cemetery in San Antonio at 1:30 P.M. on October 5.