In Memory
Linda Carroll Zugg (Crouse)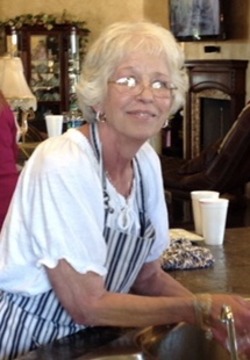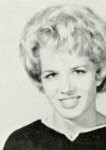 Linda Carol Crouse, 70, of Lavon, Texas passed away at Methodist Regional Hospital in Richardson on Wednesday, February 14, 2018. Linda was born on March 5, 1947 in Odessa, Texas to the late John and Helen (Ingram) Zugg.

Linda was a graduate of Odessa High School. Shortly after graduating from high school, Linda married William "Bill" Harold Crouse, Jr. in Odessa. Linda and Bill made a great team. In 1972 they were co-owners in Texas's first drive-thru grocery, Zeb's Zip-In North Grant. In 1977, they owned Roy Crown Cola of West Texas where Linda was Vice-President. Linda found time to receive her real estate license and raise her two children, Steve and Paula. Linda worked for Lonnie Sims Reality and Sonia Davis Century 21 Real Estate.

Linda and Bill moved several time for Bill's job, leaving Odessa for Cedar Creek, New Waverly and College Station. But during this time, Linda and Bill still found time to travel in their RV, visiting thirty eight states. Six years ago they moved to Lavon to be closer to their children and grandchildren. Linda loved crafting and was a recognized artisan for her three-dimensional decoupage. She was a Christian and active in her church, First Baptist Church - Lavon.

Linda is survived by her husband of 50 years, William H. Crouse, Jr.; son, Steven Paul Crouse and wife, Carla Mae Crouse, daughter, Paula Crouse Swinford, sister, Phyllis Howell, 6 grandchildren and 3 great grandchildren. She was preceded in death by her parents, John Zugg, Sr. and Helen (Ingram) Zugg and a brother, John Zugg, Jr.

Visitation is Friday, February 16, 2018 from 6:00 - 8:00 P.M.at Allen Funeral Home. Funeral services are Saturday, February 17, 2018 at 3:00 P.M. at the First Baptist Church - Lavon. Rev. Jeff Scott will officiate. Interment will follow at the Lake View Cemetery, Lavon, Texas.